What patients are saying about Dr. Zeman…
Biography
Craig Zeman, MD, a native of Southern California, was raised in Long Beach, Calif. He earned his bachelor's degree in biology/chemistry from California State University, Long Beach and went on to graduate in the top 15 percent of his class with honors from the Medical College of Wisconsin. After an internship at St. Luke's Hospital in Milwaukee, Dr. Zeman completed his orthopedic surgery residency in Fort Worth, Texas. There, he had opportunity to work with John Conway, MD, the Texas Rangers' team doctor, James Montgomery, MD, Olympic doctor for the Seoul and Los Angeles summer games, and the late David Selby, MD, co-founder of the North American Spine Society.
Dr. Zeman's training included a winter in Aspen, Colo. where he studied the treatment of knee and ski injuries and provided care to the U.S. and Swiss ski teams. During his residency, Dr. Zeman developed a keen interest in shoulder and elbow problems and decided to do a fellowship in Shoulder & Elbow Reconstruction with the internationally renowned W.Z. Burkhead, MD at the Carrell Clinic and Baylor Hospital. Through this fellowship, he also worked with Daniel Cooper, MD, physician for professional athletes on the Dallas Cowboys and Dallas Stars. Dr. Zeman is still the physician liaison for the Cowboys when they train in Oxnard, Calif.
After completing his fellowship in 1996, Dr. Zeman returned to his native Southern California to join Ventura Orthopedics. He practices general orthopedics with a specialty in shoulder and elbow problems. He also has additional interests in knee and ankle sports medicine and conservative spine care. Since joining Ventura Orthopedics, Dr. Zeman has taken care of athletes from all the local high schools and Oxnard, Ventura and Moorpark Colleges. He also enjoys getting Ventura County's mature population back to a more active lifestyle.
Dr. Zeman has contributed to numerous publications. He has book chapters in Charles Rockwood's The Shoulder and Jim Magnusson's Rehabilitation of the Post-Surgical Patient, first and second editions. He has published many articles in peer review journals including Journal of the American Academy of Orthopedic Surgeons, Journal of Sports Medicine, and Seminars in Arthroplasty. His research has been presented in the United States, France, Australia and Japan.
Dr. Zeman lives in Oxnard Shores with his wife and two sons. He enjoys surfing, golfing, swimming, skiing and fly-fishing.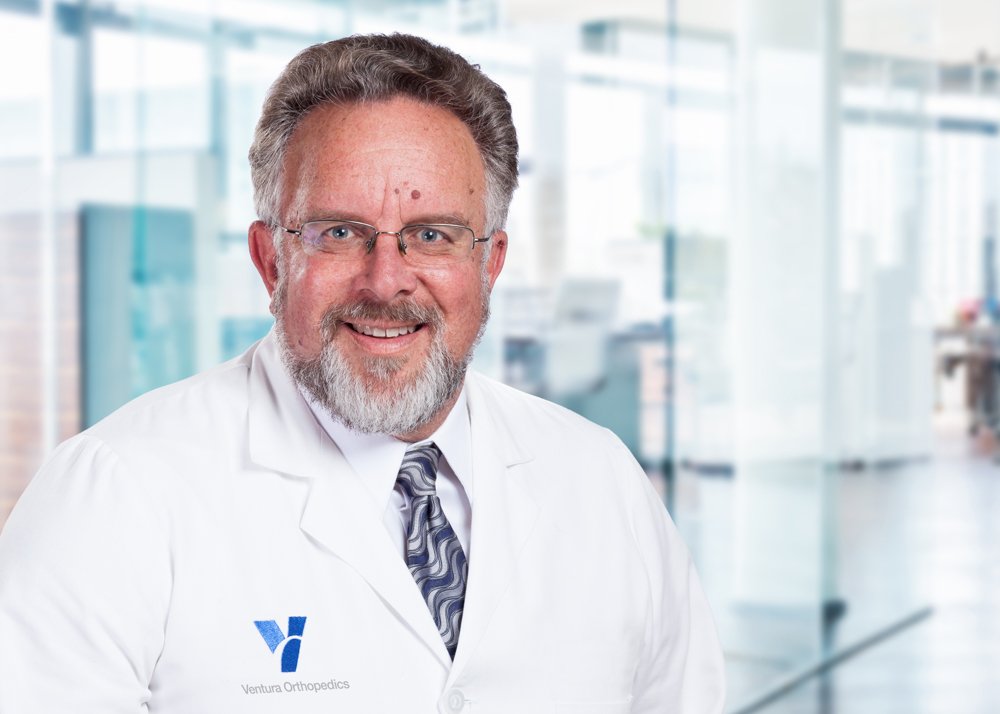 Education & Training
Undergraduate Degree
California State University, Long Beach
Medical Degree
Medical College of Wisconsin
Internship
Transitional, St. Luke's Medical Center
Transitional, John Peter Smith Hospital
Residency
Orthopaedic Surgery, John Peter Smith Hospital
Fellowship
Shoulder & Elbow Reconstruction, W.B. Carrell Memorial Clinic, Baylor University Medical Center
Board Certification
General Orthopaedics, American Board of Orthopaedic Surgery