Meet Dr. Hartman
What patients are saying about Dr. Hartman…
Biography
Gregg Hartman, MD has been a member of Ventura Orthopedics since 1997. He received his bachelor's degree with honors in aquatic biology from the University of California, Santa Barbara. From there, Dr. Hartman attended medical school at Tulane University School of Medicine in New Orleans. Following medical school, Dr. Hartman moved to the southwest where he completed his orthopedic surgery internship and residency training at the University of New Mexico in Albuquerque, NM. He then returned to Southern California to pursue a one-year fellowship in sports medicine and arthroscopic surgery at the Los Angeles Orthopedic Institute in Sherman Oaks, Calif. Upon completion of that fellowship, Dr. Hartman joined the doctors at the Simi Valley office of Ventura Orthopedics.
Dr. Hartman currently practices general orthopedics with a specialty interest in sports related injuries and arthroscopic surgery. He practices out of both our Simi Valley and Thousand Oaks offices. Currently, he is the sports medicine physician for two local high schools and enjoys treating all athletes, from professionals to weekend warriors. Dr. Hartman has published multiple articles in peer-review journals and has presented lectures at local and national conferences. He currently lectures at local universities on a regular basis.
Outside the office, Dr. Hartman enjoys snow skiing, martial arts and spending time with his family. Besides serving on numerous hospital committees, he is also an active member of the Simi Sunrise Rotary Club and serves on the Simi Valley Community Foundation. Dr. Hartman and his wife reside in Camarillo with their three children and three dogs.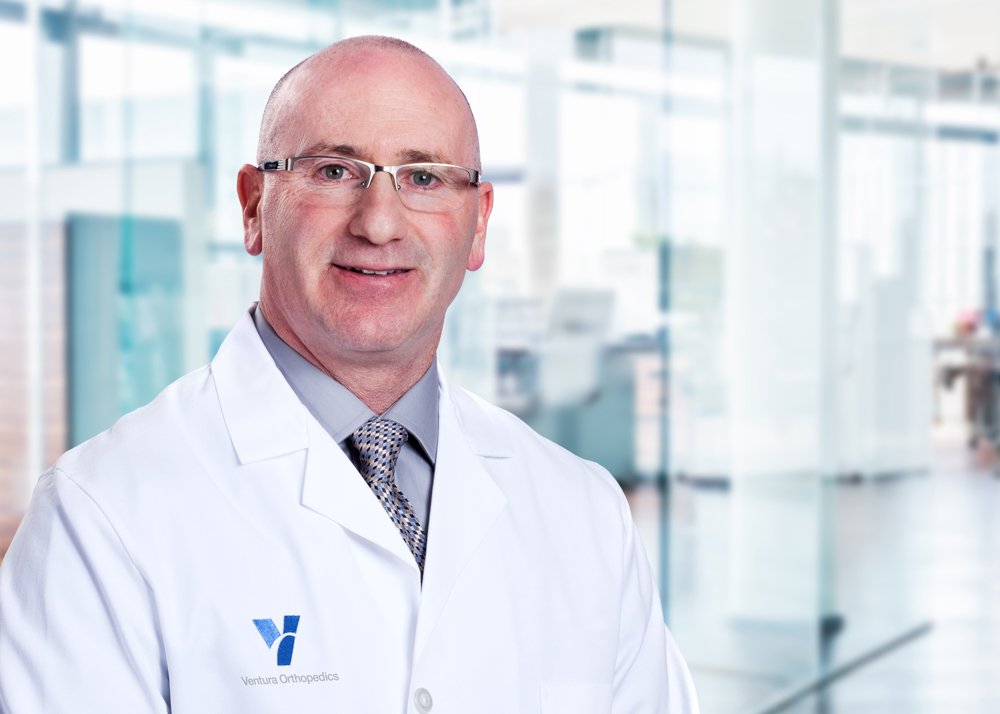 Education & Training
Undergraduate Degree
University of California, Santa Barbara
Medical Degree
Tulane University School of Medicine
Internship
General Surgery/Orthopaedic Surgery, University of New Mexico School of Medicine
Residency
Orthopaedic Surgery, University of New Mexico School of Medicine
Fellowship
Sports Medicine, Los Angeles Orthopedic Institute
Board Certification
General Orthopaedics, American Board of Orthopaedic Surgery
Professional Affiliations
American Academy of Orthopaedic Surgeons
California Medical Association
California Orthopaedic Association
Ventura County Medical Association