Meet Dr. Gluck…
What patients are saying about Dr. Gluck…
Biography
Born in Virginia, Joshua S. Gluck, MD attended the University of Virginia where he received his undergraduate degree. He went on to graduate medical school with honors from Temple University School of Medicine in Philadelphia and returned to the University of Virginia for a five-year orthopedic surgery residency. During his training, Dr. Gluck was captivated by the complexity of hand and upper extremity surgery and pursued an additional 18-month fellowship focusing specifically on this sub-specialty to become a hand surgeon.
Dr. Gluck's fellowship included three months in Auckland, New Zealand performing complex hand and wrist surgeries. He then spent three months in Dallas at Texas Scottish Rite Hospital where he focused specifically on the treatment of congenital hand abnormalities in children. Dr. Gluck finished his fellowship with a year in New York City at the CV Starr Hand Surgery Center, the oldest hand fellowship in the country. His training in New York included treatment of a wide range of pathologies, from rotator cuff tears to elbow dislocations and nerve injuries in the hand. He also had the opportunity to spend time in clinic with a number of Spanish-speaking patients and has become quite proficient in medical Spanish.
Dr. Gluck specializes in hand surgery, wrist surgery, elbow surgery, shoulder surgery and pediatric upper extremity surgery. His procedures include carpal tunnel, trigger finger and De Quervain's release, fracture fixation and arthroscopic minimally invasive surgeries of the wrist, elbow, and shoulder, arthritis restoration and reconstructive procedures including total shoulder and elbow replacements.
Dr. Gluck is a member of the American Academy of Orthopedic Surgeons and the American Society for Surgery of the Hand. He has gained experience from doctors and surgeons across the globe and is familiar with the latest surgical options but always strives to maximize non-operative treatment unless surgery is absolutely necessary. Dr. Gluck's goal is to provide personalized, thoughtful care and treat each patient as if he or she were a family member.
Dr. Gluck and his wife followed through on their dream to move to Southern California by living in Ventura. They enjoy surfing, running, biking and hanging out with their Great Dane.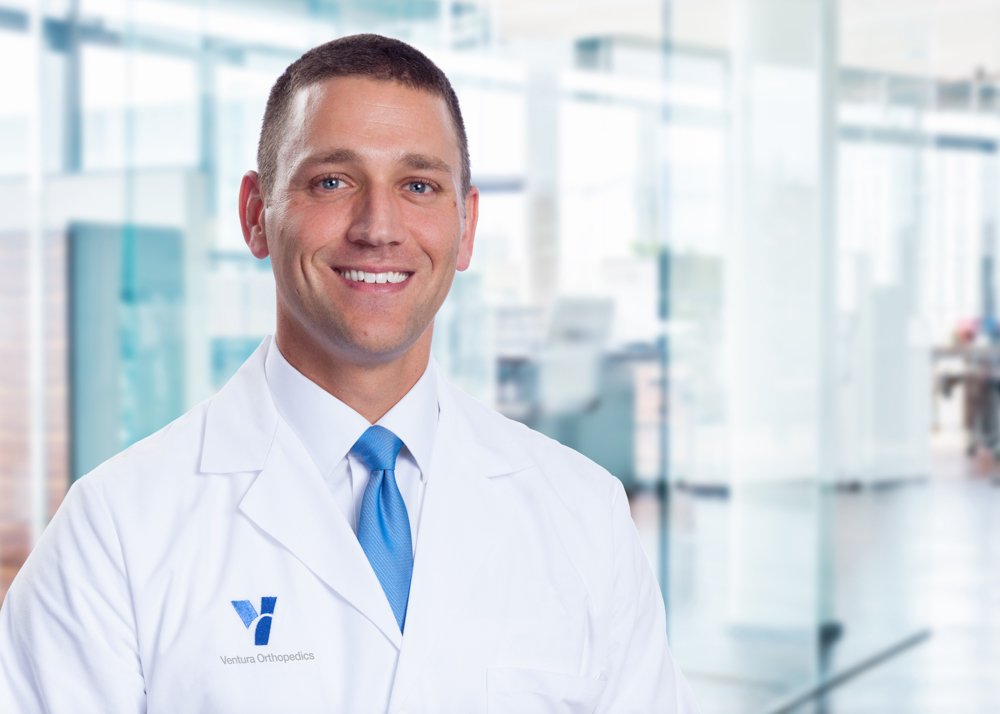 Education & Training
Undergraduate Degree
University of Virginia
Medical Degree
Temple University School of Medicine
Internship
Orthopedic Surgery, University of Virginia
Residency
Orthopedic Surgery, University of Virginia
Fellowship
Hand Surgery, C.V. Starr Hand Surgery Center, New York
Pediatric Upper Extremity, Texas Scottish Rite Hospital, Dallas
Hand & Wrist Surgery, The Hand Institute of New Zealand, Auckland
Board Certification
General Orthopaedics, American Board of Orthopaedic Surgery
Professional Affiliations
American Academy of Orthopaedic Surgeons
American Society for Surgery of the Hand