Medicare Joint Replacement Program
A Joint Venture With Medicare.
What is the Bundled Payments for Care Improvement (BPCI) Program?
Medicare created the Bundled Payments for Care Improvement (BPCI) program to evaluate the effectiveness of providing one type of value-based payment. The BPCI program seeks to encourage your doctors, hospitals and other health care providers to work more closely together, during a given episode of care, to improve the quality of care while also lowering the cost of that care to Medicare.
Ventura Orthopedics is Participating in the BPCI Program
Ventura Orthopedics is participating in the Bundled Payments for Care Improvement program Model 2 for hip and knee joint replacements. This participation means that Ventura Orthopedics' physicians have voluntarily agreed to a new payment arrangement with the goal of providing patients with higher quality, more efficient, more coordinated care that should lead to improved recovery time. Participation in this initiative does not affect any patient's access to care nor restrict the patient's freedom to choose healthcare providers.
Ventura Orthopedics' physicians are working closely with hospitals and other healthcare providers who will care for patients during surgery and through the recovery period. By working together, healthcare providers plan and manage processes to provide more efficient, high quality care for each patient undergoing treatment and recovery. These changes in care management and coordination are expected to lower the cost of care to Medicare, but your costs won't go up due to these changes in care. Hospitals, doctors and other providers who provide care during and following a hospital stay may be rewarded for providing patients with high quality, more coordinated care. Medicare will monitor your care to make sure you and others get high quality care.
As a Medicare Beneficiary, You May Be a Patient in the BPCI Program
If you are a Medicare beneficiary and are a patient of Ventura Orthopedics, you may be a patient in the BPCI program. If this is the case, you will receive formal notice of this fact and details about what you should expect. For example, a designated Case Manager will be assigned to you to walk you through the course of treatment for your hip or knee replacement surgery. The Case Manager will begin working with you and your family from the time your surgery date is scheduled through the entire rehabilitation period, generally 90 days after you have been discharged from the hospital.
The Case Manager will accommodate and support your needs by:
Helping you understand the pre-admission process as well as the preparation for surgery
Reviewing with you what you can expect before surgery, during hospitalization and at discharge from the hospital
Explaining the recovery process and helping you develop a discharge plan ahead of time for optimal recovery
Providing ongoing care coordination throughout the post-surgical rehabilitation period to ensure that transitions between care providers is seamless and that appropriate high quality care is provided to allow you to return to normal daily activities
Keeping your personal health information confidential and protecting your privacy under the HIPAA Privacy Rule (Health Insurance Portability and Accountability Act)
Get More Information
We are happy to answer any questions you have about the BPCI program and your potential participation. For more information about Ventura Orthopedics' participation in the Bundled Payments Model 2 program, please contact Jill Platt, Nurse Case Manager, at 805.320.4831, or by email at jillp@venturaortho.com.
If you have questions or want more information about Bundled Payments Model 2 from Medicare, you can call 1-800-MEDICARE. You can also find additional information at www.innovation.cms.gov.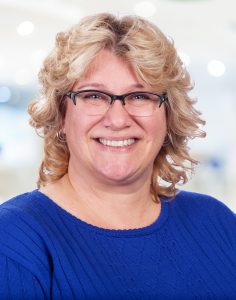 Jill Platt, RN
Nurse Case Manager

Jill, born and raised in Indiana, earned her degree in nursing from Purdue University. Prior to joining Ventura Orthopedics in 2015, she was the Clinical Nurse Manager of the Orthopedic Unit at Los Robles Hospital in Thousand Oaks. Under Jill's direction, the unit was awarded Best In Quality for multiple quarters. She also was the project lead in creating the Total Joint Replacement and Spine Program. As a testament to her hard work, Jill was awarded the Hospital Corporation of America Innovators Award in 2010 for quality and patient safety and Los Robles' first ever Peer Recognition Award For Excellence in 2014.
When she joined Ventura Orthopedics, Jill brought with her over 20 years of nursing experience. As the Nurse Case Manager for the Medicare Joint Replacement program, Jill walks patients through the joint replacement journey. It includes educating patients on what to expect before, during and after their total joint replacement surgery, being a resource throughout the process and providing ongoing care coordination to ensure that transitions between care providers is seamless. Jill's favorite part of her job is watching patients who came to Ventura Orthopedics seeking relief from pain and disability regain the ability to do the activities they enjoy, possibly for the first time in years.
Eric Murillo
Assistant Case Manager

Having found nursing as his calling later in life, Eric attended and graduated as valedictorian from Career Care Institute in 2017 and obtained his LVN certification immediately afterward. Prior to joining Ventura Orthopedics in 2019, he has worked in several different fields of nursing, most recently with Dignity Health at St. John's Pleasant Valley Hospital.
Working under the direction of Jill Platt, RN, Eric provides patients an invaluable line of communication, equipping them and their families with information to help guide them through their surgery preparation and rehabilitation with confidence. He makes himself available to his patients not only during regular business hours, but also during off-hours, weekends and holidays. Eric conveys information in a clear and concise manner with an even and measured approach that helps ease his patients' questions and concerns.
Born and raised in Ventura County, Eric has been married for over 18 years to his high school sweetheart and is the father to three teenage boys; the eldest, of which, began his studies this fall at UCSD. In his spare time, Eric enjoys DIY projects around his home, all kinds of exercise and physical activity and spending time with his family.