Meet Dr. Sharfman
Biography
Zachary T Sharfman, MD, MS is an orthopedic surgeon who specializes in the treatment of spine conditions from the upper neck to the low back. Raised in Los Angeles, California, Dr. Sharfman graduated from the University of California San Diego with a bachelor's degree in Biology and Biochemistry. He was a four-year scholarship collegiate rower and was awarded as a national student athlete honoree.  He then received a Master's degree in Biochemistry and Human Nutrition at Columbia University.  He went on to study medicine at Tel Aviv University, where he graduated at the top of his class and received the Deans Award for Academic Excellence.
Dr. Sharfman completed his orthopedic surgery residency training at Montefiore Medical Center in New York, during which he served as chief resident and was honored with the Stanley Hoppenfeld award for excellence in spine surgery. Dr. Sharfman further specialized in complex, minimally invasive and robotic spine surgery, completing his fellowship at the University of California San Francisco (UCSF), under the guidance of Doctors Berven, Deviren, Tay, Theologis and Burch. Dr. Sharfman specializes in surgery for degenerative and deforming conditions of the spine. He also performs motion preserving surgery, minimally invasive surgery, and complex revision spine surgeries. His procedures include, cervical disc replacements, anterior cervical discectomy and fusion, posterior cervical laminectomy and fusion, laminoplasty, lumbar decompression, microdiscectomy, lumbar fusion, lumbar disc replacement, deformity surgeries, and procedures to address arthritis, back pain, and nerve pain.
Striving to deliver personalized, thoughtful and thorough care, Dr. Sharfman is committed to providing his patients with the most effective treatment options, both surgical and non-surgical. He believes in non-fusion and motion preserving options. He is a member of the American Academy of Orthopedic Surgeons, the North American Spine Society, and the AO Spine Foundation. Dr. Sharfman lives in the San Fernando Valley with his wife and two children and enjoys spending time outdoors surfing, biking, hiking.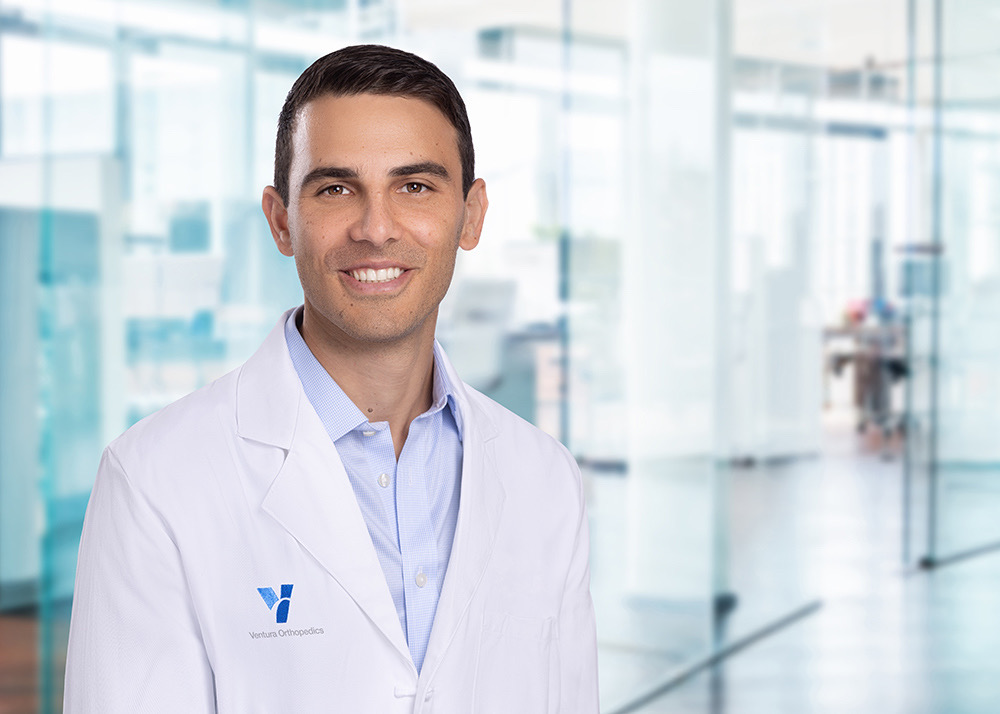 Education & Training
Undergraduate Studies
University of California San Diego
Graduate Education
Columbia University
Medical School
Tel Aviv University
Internship
Montefiore Medical Center
Residency
Montefiore Medical Center
Fellowship
University of California San Francisco
Professional Affiliations:
AO Spine Foundation
North American Spine Society
American Academy of Orthopedic Surgeons