What patients are saying about Dr. Hofer…
Biography
Jason K. Hofer, MD is a board certified orthopedic surgeon who specializes in hip and knee replacement surgery. Born and raised in Ventura, he attended University of California, San Diego as an undergraduate, where he graduated cum laude with a degree in chemistry. While there, Dr. Hofer performed research at the School of Medicine which resulted in several scientific papers. He went on to attend the University of Southern California School of Medicine and graduated with honors. While in medical school, he became attracted to orthopedic surgery and performed research that was presented and published in the field of orthopedics.
After medical school, Dr. Hofer completed a five-year orthopedic surgery residency at the University of California, Irvine. He enjoyed all aspects of orthopedics and continued performing research that culminated in several orthopedic journal publications and presentations at the national level.
While in residency at UC Irvine, Dr. Hofer developed an interest in innovative techniques for managing hip and knee arthritis, which led him to complete a fellowship specializing in lower extremity reconstruction at the Scripps Clinic in La Jolla, Calif. His training included hip and knee replacement surgery, including complex revision and reconstruction cases along with partial knee replacements, computer navigation hip and knee replacements and joint preservation surgery.
Dr. Hofer has presented his orthopedic research at the local and national level and has several publications in leading journals. He is a member of the American Academy of Orthopedic Surgeons, the American Association of Hip and Knee Surgeons and the California Orthopedic Association.
Dr. Hofer is familiar with the most recent advances in hip and knee replacement surgery as well as conservative, non-surgical management of hip and knee problems. He is an expert in anterior hip replacements, which is less invasive and can lead to a faster recovery for patients. As the doctor who has performed the most anterior hip replacements in Ventura County, Dr. Hofer enjoys seeing how quickly his patients return to their favorite activities after the procedure.
Dr. Hofer is grateful for the opportunity to return to Ventura and provide care for the patients in his community. In his spare time, he enjoys surfing, fishing, skiing and spending time with his children.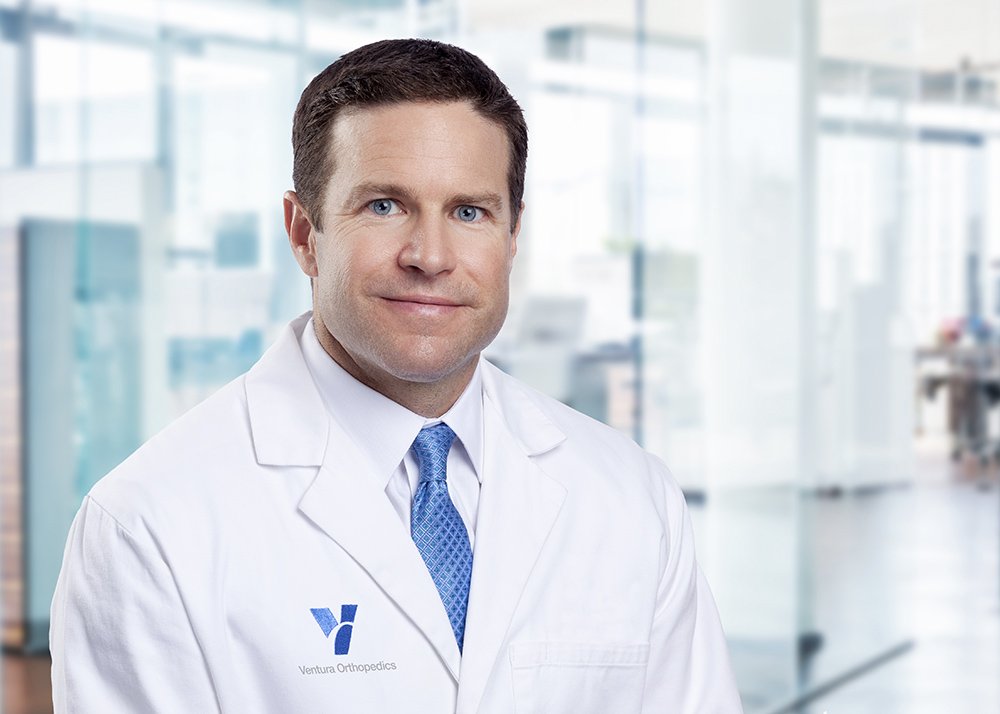 Education & Training
Undergraduate Degree
University of California, San Diego
Medical Degree
University of Southern California, Keck School of Medicine
Residency
Orthopedic Surgery, University of California, Irvine
Fellowship
Adult Hip and Knee Reconstruction, Scripps Clinic
Board Certification
General Orthopaedics, American Board of Orthopaedic Surgery
Professional Affiliations
American Academy of Orthopaedic Surgeons
American Association of Hip and Knee Surgeons
California Orthopaedic Association