Meet Dr. Wang
Biography
Joanne H. Wang, MD is an orthopedic surgeon who specializes in the treatment of hand and upper extremity conditions from shoulder to fingertip. Raised in Cleveland, Ohio, she attended college at Brown University where she received her bachelor's degree in Biology and Media Studies. Dr. Wang went on to earn her medical degree at the Warren Alpert Medical School of Brown University where she graduated at the top of her class and was selected for the Alpha Omega Alpha National Medical Honor Society.
Returning home to Cleveland, Dr. Wang continued her training at University Hospitals/Cleveland Medical Center (Case Western Reserve University) where she completed the Orthopedic Surgery Residency. For her first fellowship, she focused on Hand and Upper Extremity Surgery at the Cleveland Clinic. Dr. Wang then concluded her training with a second fellowship experience concentrated on Shoulder Surgery with Dr. Grant Garrigues at Rush in Chicago.
As a hand surgeon, Dr. Wang specializes in surgery for traumatic and degenerative conditions of the hand, wrist, elbow and shoulder. She also performs microsurgery and peripheral nerve surgery. Her procedures include carpal tunnel surgery, trigger finger surgery, cubital tunnel surgery, peripheral nerve repair and grafting, tendon repair and transfer in the upper extremity, surgery for Dupuytren's Disease, fracture fixation of the upper extremity, minimally invasive wrist/elbow/shoulder arthroscopy, rotator cuff surgery and procedures for arthritis, including wrist fusion and total shoulder replacement.
Striving to deliver personalized, thoughtful and thorough care for her patients, Dr. Wang is committed to providing her patients with the most effective treatment options, whether those options are surgical or non-surgical. She is a member of the American Academy of Orthopedic Surgeons and the American Society for Surgery of the Hand. Dr. Wang moved to Southern California to be with her partner and, when possible, is interested in fitness and traveling the world.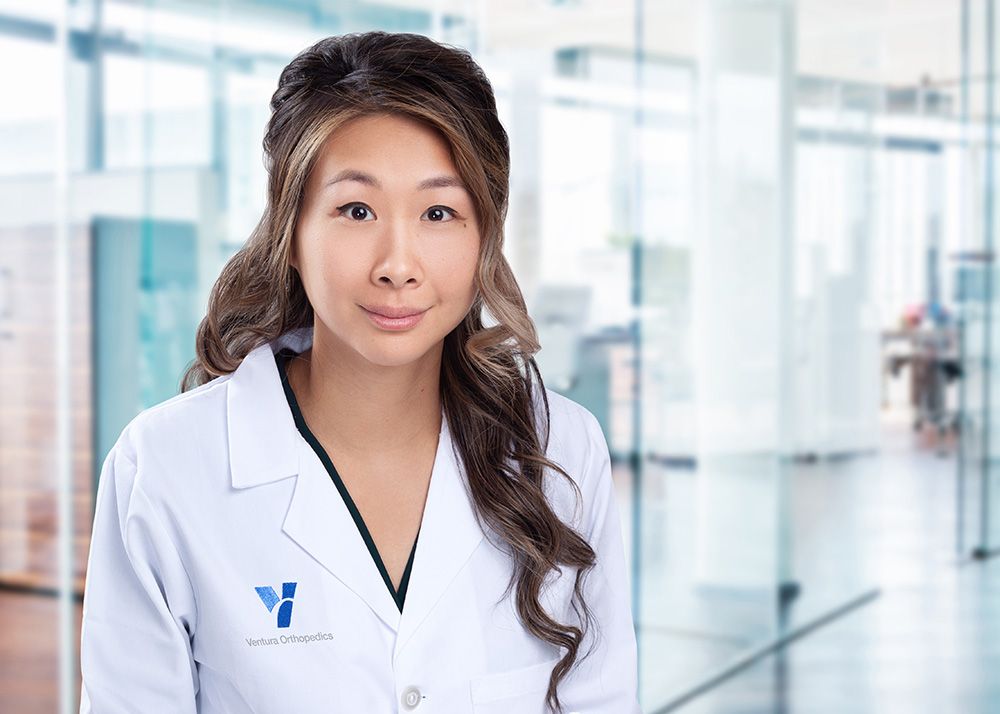 Education & Training
Undergraduate Studies
Brown University
Medical School
Brown University
Internship
Orthopedic Surgery, Case Western Reserve University
Residency
Orthopedic Surgery, Case Western Reserve University
Fellowship
Hand & Upper Extremity Surgery, Cleveland Clinic
Shoulder/Elbow Surgery, Midwest Orthopaedics at Rush
Professional Affiliations
American Academy of Orthopaedic Surgeons
American Society for Surgery of the Hand