What patients are saying about Dr. Turk…
Biography
Joseph P. Turk, MD, a native Californian, was raised on the San Francisco Peninsula. He travelled south to the University of California, Los Angeles for his undergraduate studies where he received his bachelor's degree in biological sciences. Before pursuing his graduate and medical education, Dr. Turk travelled to West Africa where he worked for UNICEF. He received his master's degree with honors in medical imaging sciences from the Chicago Medical School and continued at CMS for his medical degree, also with honors.
From there, Dr. Turk went to Philadelphia, Pa. where he completed his General Surgery internship and Orthopedic Surgery residency at the University of Pennsylvania. There, he was fortunate enough to work with multiple adult hip and knee reconstruction innovators and gained experience in a busy trauma center. Dr. Turk's efforts brought him distinguished recognition when he received the residency program's Leonard Marmor Excellence in Arthritis Surgery award. Having found joint replacement surgery of particular interest, Dr. Turk pursued an additional year of adult hip and knee reconstructive surgery in the fellowship program at the esteemed Anderson Orthopaedic Clinic in Alexandria, Va. His mentors were recognized globally as leaders in joint replacement innovation.
With his training behind him, Dr. Turk returned to California and joined the doctors of Ventura Orthopedics in 2005. Along with his expertise in hip and knee replacement as well as complex revision surgery, his practice also includes both adult and pediatric trauma and fractures as well as arthroscopy and general orthopedic surgery. Dr. Turk has contributed to chapters in textbooks and multiple orthopedic journals, made presentations at the American Academy of Orthopaedic Surgeons and has spoken regularly at community educational programs. He also acts as assistant team physician to two Simi Valley high school football teams.
Dr. Turk is a Board Certified Orthopedic Surgeon with The American Board of Orthopaedic Surgeons and a member of the American Academy of Orthopaedic Surgeons. He maintains office hours at the Thousand Oaks location and is on staff at multiple hospitals in Ventura County. Dr. Turk makes his home in Ventura County with his wife and two sons.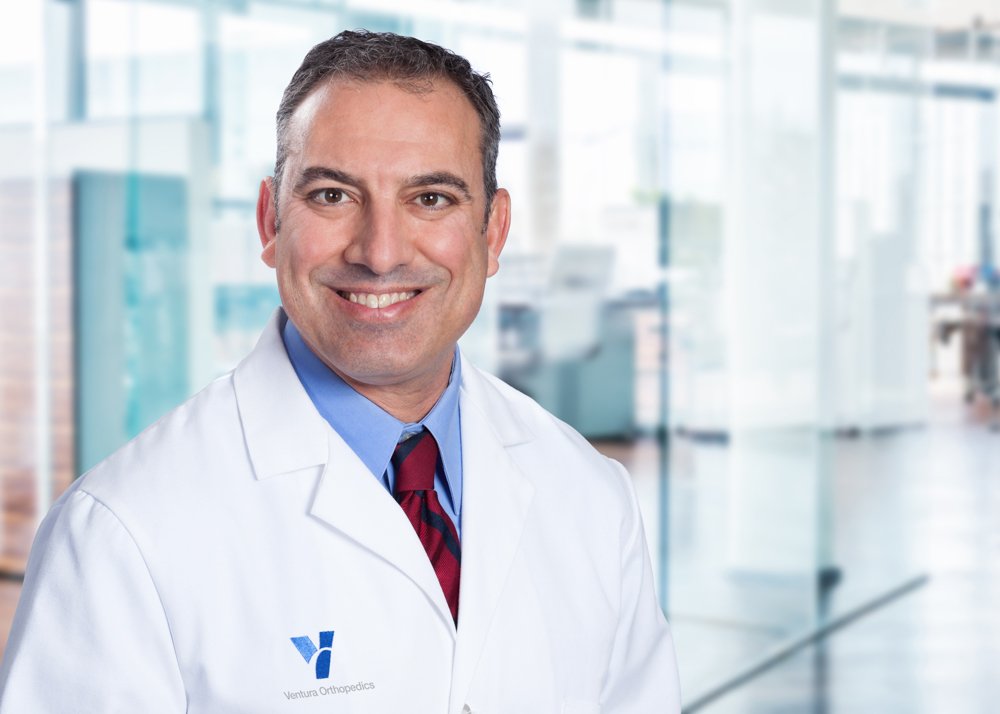 Education & Training
Undergraduate Degree
University of California, Los Angeles
Medical Degree
The Chicago Medical School
Internship
General Surgery, Hospital of the University of Pennsylvania
Residency
Orthopedic Surgery, Hospital of the University of Pennsylvania
Fellowship
Adult Reconstruction, Anderson Orthopaedic Clinic
Board Certification
General Orthopaedics, American Board of Orthopaedic Surgery
Professional Affiliations
American Academy of Orthopaedic Surgeons
American Board of Orthopaedic Surgeons