What patients are saying about Dr. Assil…
Biography
Kam Assil, MD is an expert pain management physician who has been a practicing physician for more than two decades. His interest in pain management developed when he was just a child. At seven years old, Dr. Assil's father sustained a back injury while shoveling snow and was bedridden for nearly six months. Due to the lasting impression of this event, he developed an interest in the human nervous system and pain control. Dr. Assil completed his honors thesis and undergraduate research on the nervous system, pharmacology of opiates and pain mechanisms. Since, he has published several research papers regarding those subjects.
Dr. Assil received a Bachelor of Science with honors in psychobiology from the University of California, Los Angeles (UCLA) and a medical degree from the University of Southern California (USC) Keck School of Medicine. Additionally, Dr. Assil is an active member of many related medical societies. He serves as a senior instructor for the Spine Intervention Society and is a regular lecturer at USC's Department of Anesthesiology/Pain Medicine. Also a Qualified Medical Examiner, Dr. Assil practices as an expert witness for interventional medicine and pain management.
Dr. Assil was one of the first fellowship-trained pain specialists in Ventura County, with formal training in pain management from State University of New York Health Science Center in Brooklyn, N.Y. He also completed a clinical fellowship and advanced training in interventional pain management at the Manhattan Center for Pain Management at Saint Luke's-Roosevelt Hospital in New York City. Before joining Ventura Orthopedics, Dr. Assil was the founder and medical director of Conjeo Pain Specialists, Inc. in Thousand Oaks, Calif. for two decades.
With a specialization in pain management, Dr. Assil focuses on targeting the source of pain and works closely with other medical specialists and physical therapy to treat everything from severe headaches, neck pain and nerve damage to herniated disks and lower back pain. His expertise is in spine injections for diagnostic and therapeutic purposes such as precision epidural steroid injections, nerve root blocks, facet diagnostic injections, radiofrequency neurotomy, spinal cord stimulation and sympathetic ganglion blocks for cervical, lumbar and thoracic spine.
Dr. Assil is a sought-after practitioner, having served a variety of celebrities and local dignitaries. With a goal of improving the quality of life for his patients, he often seeks physical therapy, spine injections and other forms of conservative management before considering surgery as a viable option. As a doctor, Dr. Assil aims to focus on each individual from a physical, mental and spiritual level so his patients can ultimately function in normal day-to-day life.
A strong believer in the power of being physically active, Dr. Assil is an avid outdoorsman. When he is not working with his patients to improve their quality of life, Dr. Assil is often found mountain biking or skiing. He currently resides in Thousand Oaks with his wife and three daughters.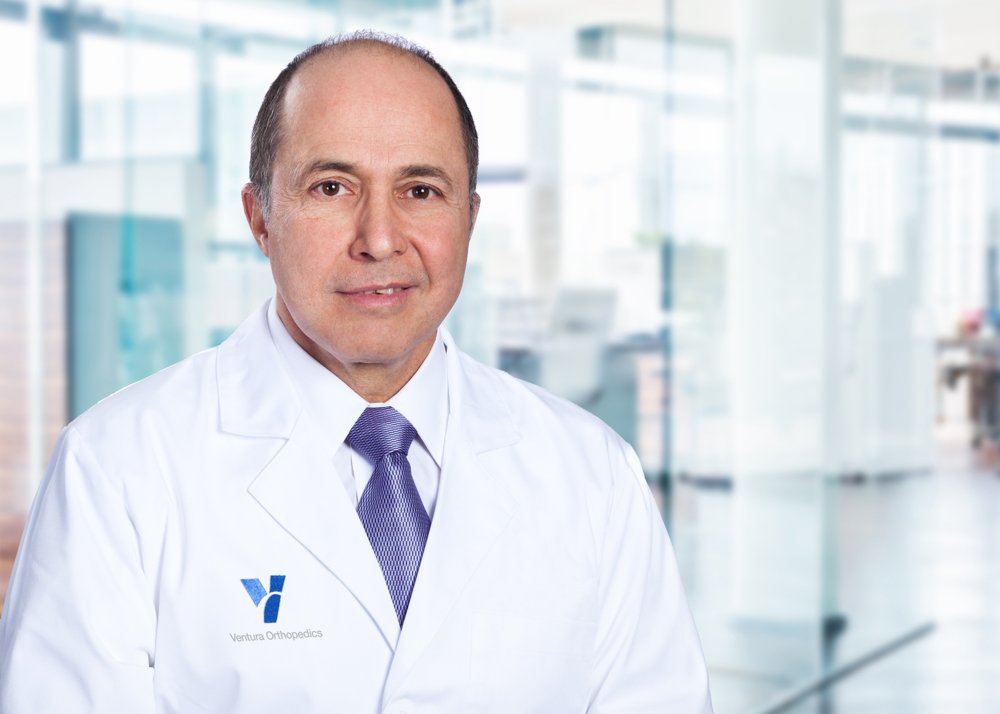 Education & Training
Undergraduate Degree
University of California, Los Angeles
Medical Degree
University of Southern California, Keck School of Medicine
Internship
Los Angeles County/University of Southern California Medical
Residency
University of Colorado, Health Sciences Center
Fellowship
Pain Management, State University of New York, Down State
Interventional Pain Management, Saint Luke's-Roosevelt Hospital
Board Certification
Pain Management
Professional Affiliations
American Society of Regional Anesthesiologists
Spine Interventional Society
American Medical Association
California Medical Association
Ventura County Medical Association
Languages Spoken
Farsi
Persian